Archived News: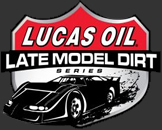 September 28th, 2013 - The 10th Annual Lucas Oil Knoxville Late Model Nationals opened on Thursday evening at Knoxville Raceway (Knoxville, Iowa) as 72 entries registered for the $7,000-to-win, preliminary feature.
After qualifying 10th fastest in his group in time trials Rauen started 5th in his heat race due to the top eight starters in each race being inverted. He went on to finish 5th in the heat race, which left him two spots short of transferring to the feature. As a result he ran the B-main, but would unfortunately fall short of earning a transfer spot to the main event as his night came to an early end.
Another $7,000-to-win program was contested on Friday evening as 70 entries returned to do battle. Via qualifying action and the invert Rauen started 6th in his heat race but would slip to an 8th place finish, which relegated Jason to the C-main. He would go on to charge to the win in the C-main, which sent him to the tail of the B-main. in the B-main he failed to advance to a transfer spot, which ended his night early.
On Saturday night Rauen started 14th on the grid in a B-main, but would fail to reach a transfer spot to the feature as his weekend came to an early end.
Full results from the events are available at www.LucasDirt.com.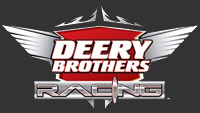 September 14th, 2013 - Jason Rauen entered the annual Yankee Dirt Classic at Farley Speedway (Farley, Iowa) over the weekend, which was sanctioned by the Deery Brothers Summer Series.
Action opened on Friday night with a $3,000-to-win event at the clay oval, and 54 competitors looked to take a shot at claiming the win. Jason started his night by winning his heat race to lock into the feature and would go on to race to a 5th place finish behind race winner, Chad Simpson, Denny Eckrich, Tommy Elston, and Ron Klein.
Fifty-three entries returned for Saturday's program, which saw the top prize increased to $7,500-to-win. Jason raced into the main event via once again winning his heat race in preliminary action and would battle in the top ten early in the race before ultimately retiring to a 20th place finish.
Full results from the event are available at www.DirtOnDirt.com.