Archived News: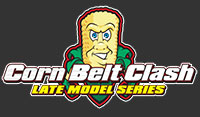 August 23rd, 2014 - Jason Rauen enjoyed a strong outing over the weekend as the team entered a pair of Corn Belt Clash (CBC) Late Model Series events in the state of Wisconsin.
Action opened on Friday night at Oshkosh Speedzone Raceway (Oshkosh, Wisconsin), where a stout field of fifty Super Late Models registered for the $6,000-to-win program. Jason's night got off to a slow start, failing to reach a transfer position via heat race action. He had to race his way through the b-main to lock into the 20th starting spot on the feature grid. Despite starting at the back of the pack, Rauen charged through the field, crossing the finish line in fifth behind race winner, Chad Simpson, AJ Diemel, Jason Utter, and Jimmy Mars.
A $3,000-to-win, CBC Late Model Series program was contested on Saturday night at Plymouth Dirt Track (Plymouth, Wisconsin), as twenty-nine entries registered for battle. A fourth place finish in the second heat race earned Jason the thirteenth starting position for the main event. In the finale, Rauen advanced seven spots to finish sixth in the final rundown.
Full results from the weekend are available at www.CornBeltClash.com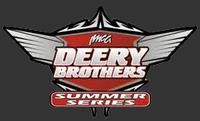 August 11th, 2014 - On Monday night Rauen Motorsports entered an IMCA Deery Brother Summer Series event at Iowa State Fair Speedway (Des Moines, Iowa). With twenty-nine competitors signed in for the $3,0000-to-win program, Rauen drew the seventh starting spot for his heat race before advancing three positions to a fourth place finish. As a result Jason had to run a b-main, where a second place finish earned him the sixteenth starting spot in the main event. Rauen battled around mid-pack for much of the event before crossing the finish line in sixteenth. Full results from the event are available at www.IMCA.com