Archived News: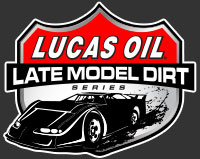 September 27th, 2014 - The 11th Annual Lucas Oil Knoxville Late Model Nationals opened on Thursday evening at Knoxville Raceway (Knoxville, Iowa) as seventy-nine entries registered for the $7,000-to-win, preliminary feature.
Jason locked into the fourth starting spot in his heat race via qualifications, but slipped to a sixth place finish which sent him to a b-main. Rauen raced to a fifth place finish in the b-main, earning him the 23rd starting position for the 25 lap, preliminary feature. Despite passing being difficult in the main event he advanced to a 20th place finish in the final rundown.
Another $7,000-to-win program was contested on Friday evening as seventy-four entries returned to do battle. Via qualifying action and the invert Rauen started fourth in his heat race but would slip to a seventh place finish, which relegated Jason to the C-Main. Unfortunately, he failed to reach a transfer position in the C-Main and his night would come to an early end.
On Saturday night Rauen started seventh on the grid in a B-Main, but would fail to reach a transfer spot to the 100 lap, $40,000-to-win finale as his weekend came to an early end.
Full results from the event are available at www.LucasDirt.com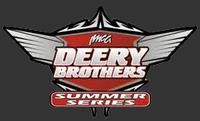 September 20th, 2014 - Jason Rauen continued his quest with the Deery Brothers Summer Series on Saturday night with a $3,000-to-win event at Davenport Speedway (Davenport, Iowa).
Thirty-seven Super Late Models filled the pit area for the event. Jason won his heat race from outside the front row, earning him the eleventh starting spot on the feature grid. In the main event, Rauen battled around mid-pack for much of the race before ultimately crossing the finish line in thirteenth.
Full results from the event are available at www.IMCA.com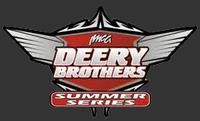 September 13th, 2014 - Jason Rauen entered the 37th Annual Yankee Dirt Classic at Farley Speedway (Farley, Iowa) over the weekend, which was sanctioned by the Deery Brothers Summer Series.
Action was set to begin on Friday night with a $3,000-to-win program at the clay oval. Unfortunately, the event fell victim to Mother Nature.
A stout field of fifty-eight entries returned for Saturday's program, which saw the winner's check increased to $7,500. Jason earned the pole position for the 100 lap finale via his preliminary efforts. Unfortunately, mechanical issues forced Rauen to the infield at the start of the main event. He rejoined the field, but drew the caution on the third circuit and retired to a disappointing 24th place finish.
Full results from the event are available at www.IMCA.com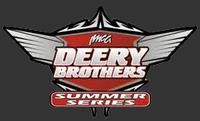 September 1st, 2014 - It was back to business for Jason and the team on Monday evening a Boone Speedway (Boone, Iowa) to kick off the annual IMCA Super Nationals with the Deery Brothers Summer Series. Forty-one Super Late Models were on hand for the $3,000-to-win event, and struggles in heat race action sent Jason to a b-main. He managed a fifth place finish in the b-main, but only the top three finishers transferred to the finale. As a result, Rauen would have to utilize a series provisional to lock into the main event. Despite starting near the back of the pack, Rauen advanced to a thirteenth place finish in the final rundown. Full results from the event are available at www.IMCA.com