Archived News: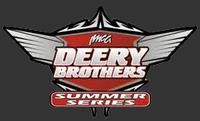 April 11th, 2015 - Jason Rauen traveled to Davenport Speedway (Davenport, Iowa) on Friday night for a $5,000-to-win program. The "Rebel 5k" drew a stout field of forty Super Late Models, and Jason used a heat race win to lock into the main event. During the course of the feature, Rauen battle amongst the top five for much of the event before crossing the finish line in fifth behind race winner, Justin Kay, Matt Ryan, Tyler Droste, and Scott Fitzpatrick. Full results are available at www.DavenportSpeedway.com
Action shifted to West Liberty Raceway (West Liberty, Iowa) on Saturday evening for a $3,000-to-win event with the IMCA Deery Brother Summer Series. With a strong field of forty-three entries on hand, Rauen locked into the main event via his preliminary efforts and went on to register a twelfth place finish in the final rundown. Complete results from the event can be found at www.SimmonsPromotionsInc.com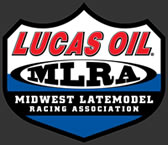 April 4th, 2015 - Jason Rauen opened his 2015 campaign over the weekend with a trip to I-80 Speedway (Greenwood, Nebraska) for a doubleheader with the Lucas Oil Midwest Latemodel Racing Association (MLRA).
Forty-five entries registered for battle on Friday night, all chasing the $2,000 top prize. Jason drew the pole position for his heat race, but failed to maintain a transfer position and would have to run a b-main. Rauen was unable to reach a transfer spot in the b-main however, he did receive a provisional starting spot in the main event. Despite starting deep in the pack, Rauen sliced through the field to register a solid twelfth place finish in the final rundown.
The team decided to scratch from Saturday night's finale. Complete results from the event are available at www.MLRARacing.com.