Archived News: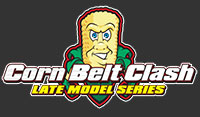 August 30th, 2015 - Jason Rauen entered the 6th Annual George Scheffler Memorial at Oshkosh Speedzone Raceway on Sunday evening. The $7,000-to-win, Corn Belt Clash Late Model Series event drew a field of thirty-seven entries to the half mile oval.

A 7th to 4th run in his heat race left Jason just short of accumulating enough passing points to lock into the feature. As a result he was forced to run a b-main, which he won to earn the 17th starting spot for the finale. He would go on to race his way to an 11th place finish in the feature event.
Full results from the event are posted at www.CornBeltClash.com.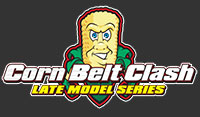 August 8th, 2015 - Jason Rauen Racing competed in a pair of Corn Belt Clash Super Late Model Series events in Wisconsin and Iowa over the weekend, where Jason came away with a pair of top ten finishes.
Friday night found the $5,000-to-win, Crop Production Services 40 being held at Fayette County Speedway (West Union, Iowa). Twenty-one entries took part in the event, and via preliminary action Jason earned the 10th starting spot for the 40 lap event. He raced in the top ten throughout the race before ultimately crossing the finish line in the 10th position.
Saturday evening found the action shifting to Lafayette County Speedway (Darlington, Wisconsin) for the Ralph Fryer Memorial, which posted a $5,454 winner's check. Jason started fifth on the grid, and enjoyed a strong outing as he advanced to a 3rd place finish behind race winner, Billy Moyer, and Chad Simpson.
Full results from the event are posted at www.CornBeltClash.com.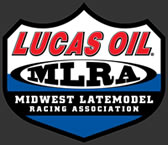 August 3rd, 2015 - The Lucas Oil Midwest Late Model Racing Association (MLRA) sanctioned their first-ever event at Farley Speedway (Farley, Iowa) on Monday night, where Jason went into battle against a field of twenty-nine entries in the $10,000-to-win affair.
Via preliminary action Jason earned the 20th starting spot for the 50 lap finale. Despite starting deep in the field he was able to advance ten spots on his way to a 10th place finish at the checkered flag.
Full results from the event are available at www.MLRARacing.com.

August 1st, 2015 - Jason Rauen competed in the 28th Annual USA Nationals over the weekend at Cedar Lake Speedway (New Richmond, Wisconsin).
The World of Outlaws Late Model Series (WoOLMS) event drew a field of 49 entries to the famed, 3/8 mile oval. Thursday evening's program was highlighed by a $6,000-to-win finale, and Rauen's night started on a good note with a solid qualifying effort, which left him starting 3rd in his heat race. However, bad luck struck on the first lap in the first corner, when contact with another competitor sent him spinning. He would rejoin the tail of the field, but failed to transfer to the feature via heat race and b-main action as his night came to an early end.
Friday and Saturday found action being contested to prepare for the $50,000-to-win finale. The bad luck bug again bit Rauen early in the night, when a driver stopped on the track in front of him in qualifying. With nowhere to go Jason made hard contact. He was able to continue, but the damage plagued him for qualifying and heat race action. On Saturday night Rauen was slated to start deep in a b-main, but decided to scratch from the remainder of the event.
Full results from the weekend are available at www.WoOLMS.com.